Ultimate Parenting Guide to Raise a 2 Years Old
The terrible twos are a difficult time for parents because the little ones test your patience every day. If you are a parent to a 2-year-old then this parenting guide is for you. Because, you must be familiar with all the ups and downs they go through. There is a lot of change during a toddlers' second year of life, from physical changes such as learning to run and hop to behavioral aspects and mental growth. A lot happens fast and that can leave you all over the place, scrambling to find the right approach to parenting.
To help you out with the best way to parent a 2-year-old toddler, we have compiled a list of well-researched approaches that are approved by experts. But first, let us have a look at what a 2-year-old can do and what their abilities are at this age!
What to Expect from Your 2-Year-Old?
Tantrums

: rebellious behavior and defiance. According to the

mayo clinic

, it is normal behavior for a 2-year-old.

Strong personality

: 2-year-olds cognition begins to improve and that leads to a strong sense of self.

Wanting independence

: with their newfound mobility, they want to explore.

Physical development

: they can walk and run but will tumble down a lot. Fine finger movements are beginning to develop.

Diet

: your 2-year-old will be willing to try new foods but in limited portions.

Socially and emotionally aware

: toddlers understand feelings of happiness, excitement and tiredness etc.

Language

: toddler forms sentences with 2 -4 words. Your 2-year-old can point and identify people.
Health and wellness experts have defined various domains that parents should focus on for all-round healthy growth of kids. Here we will discuss them under six main categories. You can read a quick overview of what you can expect to learn from this article:
Emotional health

: you will get information on teaching about emotions, boundaries and use of positive language.

Behavior training

: we will discuss stranger danger, appropriate social behavior and interactions.

Formal education

: learning activities you can do to introduce your 2-year-old to Math. Science, technology and language.

Social skills

: discussion about healthy interactions, communication and life skills.

Physical development

: we will overview the value of sports, nutrition and physical activity.

Mental strength

: you will learn about meditation and mental drills you can do for good cognitive powers!
Continue reading to learn the best ways to parent a 2-year-old so they grow up to be mentally, physically and emotionally healthy and productive!
Work on Emotional Health
Deal with feelings and name emotions 
At the age of two, toddlers begin to feel emotions such as embarrassment and jealousy towards others, according to a scientific study. So it is a good age to start teaching your little one about different emotions and the way to deal with the feeling.
Guide them

towards the name of the emotion by using the words in your sentence. Suppose your 2-year-old is happy. Then say "sounds to me that you are happy".

Raisingchildren.net.au

and

zoo academy

are online resources for play ideas to teach emotions.

Explain to them the

feelings of other people

or characters from their cartoons. Have them look at the expressions of others and you can describe it as "Looks like the *character name* is excited" etc.

Vanderbilt.edu

and

peek a bag

have a list of words and games you can use to label emotions for kids.

Flashcards

: you can use flashcards with simple facial expressions to ask your child about what the emotion is. You can also try using their toys or pictures in the storybooks to identify emotions and match them to the facial expressions.

Goodstart.org

is a great resource to learn online how to tackle emotions for toddlers.
Learn to say no and use positive language 
It is best to not use the word 'no' directly but rather imply it through your behavior and use approaches such as:
Offer alternatives

: tell them something else they can do instead of the thing you are stopping them from. Give them options to eat a banana instead of candy etc.

regardingbaby.org

is a great online resource you can check for more ideas. The book

how to say no

is an informative read for parents.

Explain why it is not okay

: when you want to say 'no' to your 2-year-old, it is generally because that thing might harm them. So the next time your 2-year-old wants to grab the scissors, explain to them that it is dangerous and can hurt them instead of just saying no.

Ask Dr.Sears

has more professional tips on dealing with this approach.

Be firm

: instead of saying the word no, let the tone of your voice say it for you. Don't use pet names such as sweetie when you want to be firm instead get on their eye level and use simple direct language such as "Your kicking is hurting me Carl. Please stop it".

Babycenter.co.uk

and the book

who's the boss

are great resources for more positive language for toddlers.
2-year-olds are rebellious. They want to separate from the parents and explore the newfound independence in mobility, according to research. So you can use this time to set healthy boundaries so they can learn early what is okay and when to stop:
Limit backtalk

: any boundary you set, explain it to them in a logical way that your 2-year-old can understand. Such as "don't eat any more candy because it gives you tummy ache" and if they backtalk then either ignore it or use facial expressions to make it clear that there is no room for discussion.

Very well family

and

parents

have more tips for you.

It takes time

: remember your toddler is just a 2-year-old and their developing brains take time to learn a new behaviour. So just know that your kid will make a mistake once or twice.

Babycenter.co

and

focus on the family

are resources you can check for various learning activities for 2-year-olds.

Consequences

: when your toddler misbehaves repeatedly, then give them consequences and explain to them what behavior caused it. Doing it once or twice will help your toddler understand what not to do. This includes natural consequences as well, such as jumping on the bed and hurting one's self.

Happiest baby

and

healthline.com

have more ideas about consequences.
Train Behaviors
Help your 2-year-old learn appropriate social behavior by observation and simple guidelines form you:
What they can do

: tell them what is the right behavior by simply stopping bad behavior such as too much shouting or throwing things. Shut it down as soon as such attitude pops up. You can use constructive language and logic for this. Explain how throwing things can hurt others.

Unicef.org

and

parents

have ideas for good behavior games you can try with your toddler.

Use inside voice

: always use words your toddler will understand so if you want to teach them to whisper say "use your inside voice" and then demonstrate. Or "let's look at our feet" when you want them to walk instead of run.

Affection

: toddlers test the limits by behaving in different ways so, to develop good behaviour encourage them by showing affection when they do something good such as sharing a toy or finishing their veggies.

Aafp.org

and

parenting science

have fun learning activities for 2-year-olds you can do to train behaviour.
Learning the concept of stranger danger is essential for the safety of kids. Stranger to them is anyone that they do not know and that can sometimes even be a distant aunt or your friend. Some learning activities you can do to incorporate this concept include:
Look for you

: your 2-year-old may be too young to let his intuition guide his response to strangers. So teach them to look for you any time someone unfamiliar approaches them when they are by themselves. The book "

not everyone is nice

" and

safety fun to know

have ideas on learning activities for 2-year-olds to practice.

Don't take anything

from someone they don't know. For that always give candy and other eatables to your toddler from your hands so they know not to take it from others. As they grow older they will learn better judgments to make these decisions for themselves.

Carman.k12.mi

and

free for kids

have more tips and printable learning activities for 2-year-olds.
Ignore and discourage tantrums 
Throwing temper tantrums when kids don't get their way is a rite of passage, according to a scientific study. Your response to it determines how long the tantrum throwing stage will last. Various learning activities to do to get over this phase include:
Don't yell

: while teaching your toddler that shouting doesn't get anywhere, be careful to not do the same. Practice speaking in a calm voice so they have to stop to listen to you.

WebMD

and

supernanny.co

have tips you can use for this activity.

Ignore

: If possible, give no attention to a temper tantrum. Kids are motivated by attention so if the tantrum doesn't get much attention, they will use more productive approaches. Afterwards, talk about it when the kid is calm. The book

no bad kids

is an informative read to learn about this approach.

Find out why

your kid is throwing a tantrum. If it is because your toddler is hungry or sleepy then get them sorted to help your 2-yeat-old calm down.

The inspired tree house

and

kidshealth.org

have learning activities for 2-year-olds you can practice.
Introduce Formal Education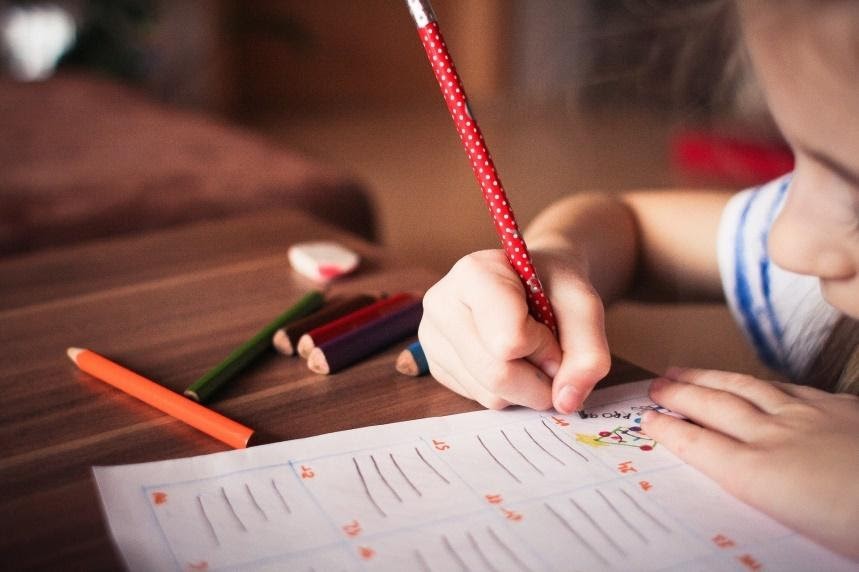 Introducing formal education using toys and fun learning activities is the way to go when it comes to teaching 2-year-olds. You can start educating them on subjects such as mathematics and arts at an age as young as two years, research concludes. Here are some of the tips to approach education and a mention of wonderful online resources as well:
2-year-olds are not going to solve fractions or equations. Math skills for a 2-year-old include some basic knowledge such as:
Recognizing shapes

: learning names of various shapes and recognizing is an accomplishment for a 2-year-old.

ABC learning

and

mensaforkids.org

have online learning activities for 2-year-olds you can use to teach shapes.

Compare sizes

: the best way to learn something is by comparison. Introduce the concepts of big v small and high v low by pointing to objects and verbally explaining the size. Repeat multiple times so your child can follow.

Dreme.stanford.edu

and

scholastic

have learning activities you can do to teach toddlers about sizes.

Count objects

: use objects familiar to your 2-year-old such as toy cars and Legos to separate objects of the same shape, size or color and number them. Usually, 2-year-olds can count up to 5 in sequence so if your kid can do that, take the win. A tried and tested way to teach counting is with songs such as

super simple learners' numbers song

and

kids' academy

.
Science and engineering are fancy words we generally associate with higher education. But in reality, these skills are a part of human nature because we are curious by default. Various learning activities you can do to formally introduce 2-years-olds to STEAM include:
Safe environment

: give your toddler building blocks or toys such as slime or kinetic sand to let them experiment with it. This age is too young to introduce them to any of the formal concepts of science or arts so let their curiosity guide their experiments.

Preschool STEAM

and

first cry

are resources you can check for learning activities to gently introduce 2-year-olds to STEAM.

Ask questions

: while you are on a walk or perhaps indoors during dinner time, ask questions to stimulate thinking. Simple questions can be "how does it look?" and "What does the water feel like?"

zerotothree.org

has innovative ideas about questions to ask.

The T in STEAM

: technology is not just screens but involves tools as well. Give them simple tools even a soap bubble maker will do. That way a 2-year-old will learn to navigate and use a tool as he sees fit, guided by his thinking.

Babyadvisor.org

has reviewed items you can use as tools for toddlers.
Play ideas and HowWeLean have arts and crafts project ideas you can use to bring out the artist in your toddler.
Talking to your 2-year-old is perhaps the best way to teach language skills. The early language experiences built better vocabulary and word processing abilities, research states. Introducing new languages to toddlers is a great approach because their areas of the brain responsible for processing language are still very much under development and so they can pick up a new language and the results are long-lasting.
Various learning activities for 2-year-olds you can do to improve vocabulary include:
Point and name

: to make sure your 2-year-old understands what a word means, point to everyday items and use the words in sentences, such as "you ate a banana" and "The grass is green" etc.

Duo lingo

and

little Pim

are apps you can use to teach language.

Use gestures

: to show how big something is, use your hands and encourage them to copy you and name different colors as well. For example "the truck is

so big

" or "the water is

blue

like your shirt". The books '

goodnight moon'

and '

very hungry caterpillar'

are helpful for this approach.

Narrate

: verbally explain to your 2-year-old what you are doing such as "mommy is making dinner".
Develop Social Skills in 2-Year-Olds
Teach 2-year-olds ways to interact
The way you interact with your 2-year old defines how they treat others, according to Michigan state university experts. Kids this age absorb details from our behaviors that we are not even aware of at times. Some ways to interact with your 2-year-old are:
Be silly with them

: Get down to their level and sit on the floor and talk to cars or put hats on top of toy houses. Toddlers have a vast imagination. So encourage them to play however they like instead of doing it one particular way. Be silly with them and enjoy their innocence.

Interrupting chicken

and

we found a hat

are funny books you can read to kids.

Playtime rules

: As parents, you can introduce your 2-year-old to playtime rules such as sharing toys, not hitting others and the art of clean up once they are done playing by showing them yourselves or they can learn by watching older siblings.

Kids' health

and

little tikes

are excellent resources where you can learn about different activities to make playtime a social activity.

Encourage them

: use encouraging words to show your support when they accomplish anything. It builds confidence and they learn to celebrate themselves.

Zerotothree.org

and

healthychildren.org

have more tips to encourage positive social behavior in kids!
Kids begin to pick up on emotions and tone of voice around the age of two. Various learning activities you can do with your 2-year old to improve their communication skills include:
Respond

: when the toddler makes an excited face respond by making the same expressions and verbalizing it by saying something like "you are

excited

huh?"

Listen

: even though a 2-year-old can barely form a full sentence, still try to listen and pay attention to them when they talk to you.

Ask questions

: give them answers to the questions they ask you about the names of different objects and what you're doing etc. and ask them questions as well such as "Is the dog hungry?"
More learning activities for 2-year-olds that work on communication can be found on Kidshealth.org and essentialparents.com.
Teach your 2-year-old life skills
Even though it is easier and quicker if you do the chores yourself, giving some small tasks to your 2-year-old is a fun activity for them. Not only does it keeps them busy but also teaches them important skills such as cleaning up after themselves and responsibility. Various chores you can do with your 2-year-old include:
Laundry

: Putting the clothes in the hamper or taking out a fresh load from the dryer and folding are some tasks your 2-year-old can help you with.

Life skills for kids

and

life skills activities

are books you can read for more ideas.

Groceries

: when grocery shopping, have your 2-year-old hold a small bag of chips or a bottle of water to keep safe. It will not only make them happy but also teach them to be responsible.

Clean up

: room cleanup such as picking up the toys and putting them away is an important chore to teach them while kids are young.

Little oink

and

Maisy cleans up

are picture books for kids to learn cleanup.
Work towards physical growth
Toddlers at the age of 2 love to explore their physical limits. They spend hours on end jumping and climbing on couches and trying to go up and down the stairs. Unstructured physical activity is important to develop muscle mass and gross motor skills in toddlers. A report by Mayo Clinic stated some general physical activities to do for 2-year-olds including:
Walking

: walking helps build stamina and improve the balance of toddlers that tend to fall a lot. You can learn more fun ways to walk with your 2-year-old from online resources such as

Pediatric Physical Therapy

,

5 minutes for mom

and

mom365

.

Jumping on the trampoline

: since a trampoline is an uneven surface it is a great tool to teach balance and posture maintenance in young kids.

Tumbling

: it sets the basis for gymnastics, give freedom to your kid to tumble around the house or introduce them to preschool gymnastics.

Innate moves

and

Jump-for-life.com

have great online resources for more tumbling fun learning activities for 2-year-olds.

Scooters

: toys such as

3-wheel scooters

and block-piling etc. promote physical activity in 2-year-olds.
Experts over at The Society of Health and Physical Educators recommend that toddlers as young as 2-year-old should get at least 30 min of organized play time along with all the other running and jumping around they do all day. Structured physical activities for 2-year-olds include:
Racing

: it adds a bit of structure and direction into the very simple activity of running 2-year-olds are used to.

Women's running

has tips for you to safely start racing with a toddler.

Soccer

: it works on their balance and coordination skills. It is okay if your 2-year-old cannot kick the ball properly or trips over; it all goes towards developing their skills.

Pixsports.com

and

blue sky sports center

have in-person classes for 2-year-olds as well as online learning activities to do at home.

Playground climbing

: it works on their upper body strength as well as problem-solving abilities. While at the park encourage kids to climb on top of the equipment and try different ways to get there.

Dance parties

: dance parties may not be a sport but it teaches kids to move directionally and follow patterns. You can make it a family affair or follow along on YouTube channels such as

Debbie do kids TV

and

Ballet Austin

.

Tricycle

: introduces essential skills such as balance and steering. With the three wheels, kids can easily learn to paddle.

First cry

,

kidsinwheels

and

Playtime with Dylan

YouTube channel are great online resources to teach kids to ride.
Pay attention to Nutrition
American heart association estimated that toddlers require about 1200 calories per day. Toddlers at the age of 2 go through a stage where they change eating habits almost every day. Some days they eat more than other days and it is natural to do so. No matter what or when they eat, just try to give them a balanced diet throughout the day. In general, the AHA recommended that 2-year-olds should have the following serving every day:
Help 2-year-olds grow Mentally Strong
Mentally stimulating activities
2-year-olds are very young to do organized psychological activists so to stimulate their brain and creativity you can engage your toddler in simple brain-stimulating activities such as:
Coloring activity

: use the coloring books that have a picture on one page and a similar outline on the other to help kids match the colors and paint within the lines. For pages to download online you can visit

coloring.ws

and

Crayola

.

Match the shape

: introduce toys that have a star-shaped hole to fit a star-shaped block or make a circle and ask them to identify something circular from objects around the house.

Super baby online

has even more fun game ideas you can do at home.

Narrating

: by asking kids to tell you in detail about anything be it a cartoon or what the dog did on the grass, it stimulates the brain to connect new and old words and expressions and gestures which is a great learning activity for kids.

Memory game

: play games such as remember the name of various objects or the place of their favorite toys. Make a game out of remembering what you teach them to help kids learn faster.

Metal Up

and

raise smart kids

have multiple brain-stimulating online games for 2-year-old to enjoy.
Meditation for 2-year-old
It is wise to introduce meditation to kids at a young age because this activity helps them focus on their thoughts and feelings, which is important for good mental health according to a study. 2-year-olds will generally play around instead of sitting still and focusing on breathing etc., that's okay as well. Medication learning activities you can try with a 2-year-old include:
Take quiet time breaks

: have your toddle settle in one place and focus on his inside thoughts while you do the same as a family activity. The book

sitting still like a frog

has various learning activities for 2-year-olds.

Observation time

: when you take them for a walk or at the park, have them observe their surroundings to learn to be present in the moment. To do this you can ask simple questions they can answer by looking around.

Deep breaths

: kids can learn this activity now but it will help them in the future. At this stage take deep breaths with kids and have them count time on their fingers.
Parents, headspace for kids and a guide by New York Times teach you more ways of healthy medication for 2-year-olds.
Give 2-year-olds independence to discover
To be more in tune with their mental and physical health, give your 2-year old independent to discover who they are. Research from 2015 concludes it is important for a healthy sense of self. During the early toddler years, the main activities are playing, sleeping and mostly depending on others to move. When the toddler learns to navigate around the house and he can run, walk, climb and more, he tries to use it as much as he can. You can start with simple activities such as allowing your 2-year-old to:
Choose the colors they want to paint with

Select the type of clothes they want to wear.

Pick what they want to eat.
At the age of two, toddlers are beginning to understand the world around them more and more. It is simply in the biology of the brain to want to be independent at this age. Momtastic.com and Today's Parent are wonderful online resources to learn about more ways to give independence to kids.
⇒ Codhttp://theedvolution.com/coding-in-scratch-why-it-is-the-best-programming-language-for-kids/ing in Scratch ⇐
Learning Toys to Work on the Development of 2-Year-Olds
Various educational toys such as follows work on different skills and abilities of the toddlers. Some brain development toys for toddlers include:
Some expert approved toys that work on Education of 2-year-olds include:
Math skills

DUPLO number train teaches about numbers and colors while being a fun toy with wheels that your 2-year-old can enjoy. 
General knowledge

Noah's ark can be used to learn about animals and numbers, plus use it to teach about how things float in water! 

Formal education

Activity desk is a fun toy that you can use to prepare your 2-year-old for preschool. It gives them activities to do while sitting in one place, also a great choice if you work from home and your kid wants to copy you.
Some toys that work on the physical development and Social skills of 2-year-olds include:
Physical strength

Pinker triangle is an indoors fun playground style climbing toy that works on the movement skills and safety instinct of kids while encouraging physical play. 

Physical activity

Tools sets are classic toys loved by 2-year-olds, it can be used to keep them busy and improve fine motor skills while teaching colors and doing pretend chores. 

Social skills

Food truck toy works on social skills of your 2-year-old. It can be used to teach about making queues, saying please and thank you and talking with big words. 
Final words
Enjoy this time as your 2-year-old is going to grow up fast. Very soon they will be ready for preschool and fly out of your nest into the big world out there. So make sure you stop and take in every day. Follow the aforementioned points to parent your 2-year-old the right way so they grow up to be well-mannered, socially aware, physically and mentally healthy!